Social Advocacy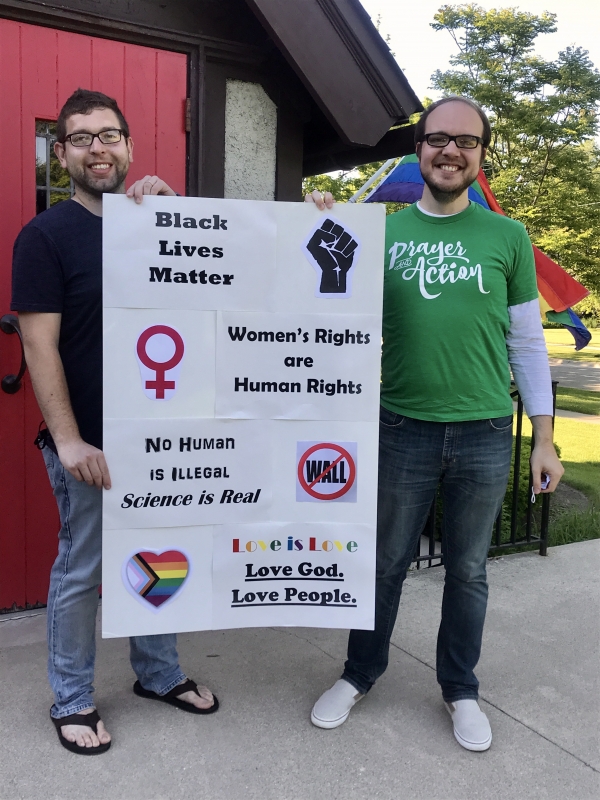 St Elisabeth's Statement of Inclusion
This faith community invites all persons to all levels of participation, leadership, and decision-making within the church regardless of sexual orientation, gender identity, race, ethnicity, age, physical or mental capacity, education, socioeconomic status, or marital status. We seek to establish meaningful connections with one another through worship, work, and play as we strive to understand God's purpose for us in the church and in the world.
LGBTQ+ Rights and Inclusion
St. Elisabeth's actively seeks to embody the ideas expressed in our Statement of Inclusion through our support of the LGBTQ+ community. Towards this goal, the St. Elisabeth's LGBTQ+ team works to provide education for our members on the history of the LGBTQ+ community and the issues still facing it, to celebrate members of the LGBTQ+ community both within our membership and beyond, and to consistently support and defend the rights and dignity of our LGBTQ siblings.
Racial Justice
St. Elisabeth's also seeks to embody our Statement of Inclusion by actively working to build understanding across culture and race, and by firmly supporting the work of racial justice and equality. We hope to build our own awareness of the inequalities and injustices present in our community and our society in order to become stronger and better-informed proponents for the rights and equality of all.
Accessiblity
For those who are unable to use or wish to avoid using stairs, St. Elisabeth's is partially ADA accessible. All of our ground floor--including the Church, Chapel, Parish Office, Guild Room, and Living Room--is accessible. There is an accessible washroom on the ground floor.