Community Engagement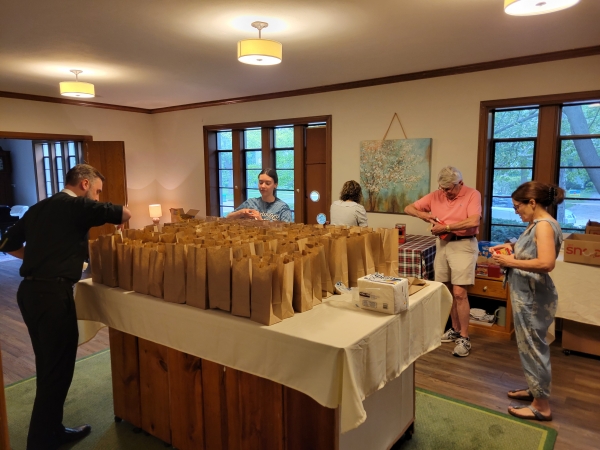 St. Elisabeth's seeks to serve its community through community service ministries, social advocacy, and more. These efforts rely on volunteer effort, and we invite you to join us!
For more information on any ministry, or to learn how to get involved, please contact our church office.

Soup Kitchen

St. Elisabeth's is very proud to be a partner of the Interfaith Action Soup Kitchen, which provides meals and shelter to those in need. St. Elisabeth's volunteers are responsible for the second Thursday of every other month, and fifteen to twenty-five volunteers prepare and serve each meal. Volunteers of all ages are invited and encouraged to participate!
Family Promise

St. Elisabeth's is very pleased to partner with Family Promise ministry, which provides a pathway to self-sufficiency to homeless families with children by providing them with shelter, meals, and resources. We currently partner with St. Augustine's Episcopal Church in Wilmette to offer Family Promise in our community. Our volunteers serve as hosts for guest families, cook and serve meals, sleep overnight at host locations, and join residents for meals. All ages are invited to volunteer for this ministry.